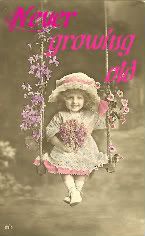 I ought to be ashamed of my self!! I have been neglecting my blog, but I will tell you the truth, work has been crazy super busy and I have been running my kids around like a mad person!!
Questions:
1. Do you sleep with a night light on? No, but I do have a sleep machine that plays the sound of waves crashing. No lights but white noise!!
2. What do you drink with dinner? If we are eating out sweet tea!! Is there anything else?? At home, Diet whatever or water.
3. Do you play the lottery? If so, how often? I do play some, but not often....I ONLY play the scratch off bingo when the mood strikes.
4. How often do you go to the grocery store? Not often enough here lately!! I am one of the weird people that love to go to the grocery store!! I love it!! I go at least once a week!!
5. Would you rather travel back in time 500 years or travel forward 500 years? Back in time for sure!!